A well-stocked house bar is no longer a rarity. Here are a few tips here on how you can get even more out of your drinks and really impress your guests.
1.) Particular Glasses
Anyone who has ever drunk an Aperol Spritzer from a glass with a handle (me) knows that the right (or wrong) glass definitely makes a difference. A gin and tonic has a few glass highlights, such as crystal or balloon glasses. A beautiful glass is an eye-catcher, automatically enhances the drink and gives your guests a better drinking experience.
2.) Ice Cubes
Ice cubes are an absolute must in every gin and tonic. But there are a few exciting alternatives to the classic ice cubes that everyone knows.
On the one hand, there are ice cubes in other forms, such as balls or sticks, on the other hand ice cubes made of other materials such as stone or stainless steel. These alternatives offer the advantage of not watering down the drink.
3.) Decoration
Everyone knows lemon and cucumber in a gin and tonic. When it comes to decorating, you can let your creativity run free – as long as the taste matches the drink.
Here are a few tips:
Citrus of all kinds, but maybe in a different form? Dried, frozen, only the zests, etc
Herbs such as Thyme, rosemary or lavender
Berries (e.g. frozen or frozen directly in ice cubes as shown in the picture below)
Star anise (at least visually) also does quite well in gin, but its taste is very intense and not for everyone
Apple slices
Edible flowers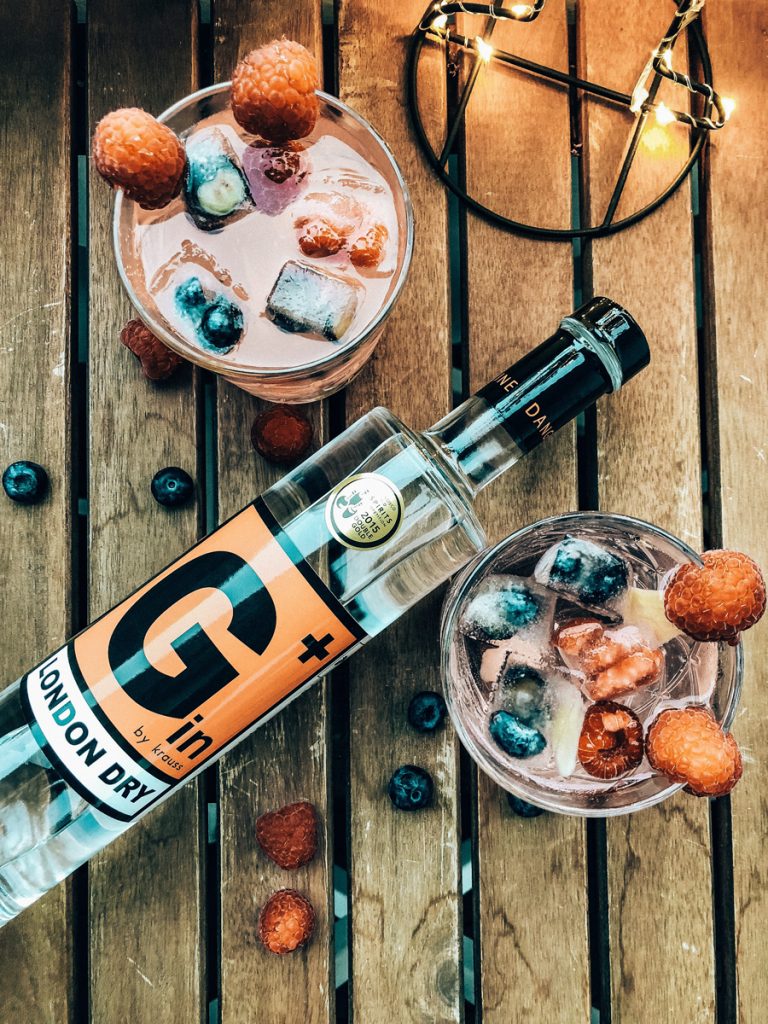 4.) Unusual Combinations
We often hear "I don't like gin, it's so bitter", but it is mainly the tonic that makes a gin and tonic bitter. Therefore it makes sense to try other combinations. We tested these combinations for you and can highly recommend them:
G+ Oak Cask Edition with Ginger Ale
G+ Lemon Edition with Bitter Lemon
G+ Flower Edition with Thomas Henry Cherry Blossom
G+ Flower Edition with Dr. Filler Zuckerwatte (Candy Floss)
G+ Classic Edition with Schilerol and Soda
G+ Tangerine Edition in fruity cocktails (e.g. with Rauch Mandarine juice)
Hopefully nothing stands in the way of an unusual drink creation at your next barbeque now. We hope you enjoy trying it out. Cheers!